TEAM & SERVICES
Our experience for your success
Events in foreign countries need a lot of careful planning and professional help. Knowing the country, we guide you through every conceivable question and offer you reliable services. Our target is to exceed your expectations.
Our services:
Professional consulting and support for your
– meetings & conferences
– incentives
– congresses
– workshops & seminars
– events
Our offer:
– selection of the best hotel
– conference rooms for every size and requirement
– modern conference facilities
– the ideal restaurant for every taste
– exclusive locations for parties and gala dinners
– select sport and wellness programmes
– a wide variety of different activities for your very special event
– all transport, from VIP service to bus excursions
– reliable on-site services
Committed and experienced experts
Successful event management is the result of specialist knowledge, experience and the pleasure of event management.
Our team in Mallorca combines the necessary ingredients to create an event cocktail that is exactly to your taste.
Join forces with ALTAMEDIA and benefit from:
– competent consulting and project management
– years of experience in travel and event management
– the excellent language skills of our project management team
– a carefully selected portfolio of reliable services, from accommodation to exciting activities to transport on the island
We would be glad to demonstrate our abilities. Just contact us directly or use our convenient online inquiry service. We look forward to hearing from you.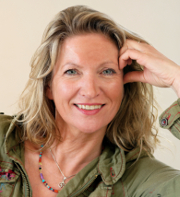 Christine Wolf
Christine is master of business adminstration and magistra artium of the Spanish language. She founded altamedia in 1997. Since 2002, she is organizing meetings, incentives and other events mainly on Mallorca, but also on the Spanish mainland and at other irresistible destinations like Ireland, Italy and Germany. She lived ten years in Mallorca, knows and loves 'her' Island and never stops developing new and exciting offers like unforgettable teambuilding acitivities or fit for business-programs.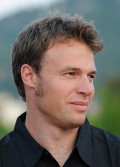 Matthias Soeder
As master in business administration/tourism, Matthias established himself on Mallorca in 1999. He has been working in the event and tourism industry since 1993 and participated in a lot of classic events like Camel Trophy, Nuit de la Glisse, Fa Men Explorer Tour, Banff Mountain Film Festival, PWA Worldcup etc. With an MBA and a great variety of trainer licenses in his pocket he is the ideal partner for the organization of outdoor events.
Licences:
Ropes course trainer
Seakayak guide ENEP
Mountainbike guide EEMTB
Certified canyoning instructor
Nordic walking trainer DNWV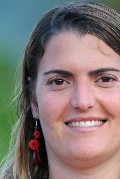 Catalina Matas Font
Cati has her degree as master in business administration/tourism. She studied in Germany, England and Spain and is responsible for the office organization and accountancy. As a true local she disposes of useful contacts to local boards and institutions for special event permits.

Sonja Thiele
With a degree as a financial consultant, a graphic designer and yoga instructor, Sonja has carried out many trainings and workshops for prestigious international companies with various content, such as communication, personality development, brainwave management system, creativity workshops, mindfulness, time-management and more. She is based in Mallorca since 2004. Her special talent is organizing tailor-made workshops for every customer to truly meet the individual needs and to form company- and teambuilding-workshops with sustainable content.